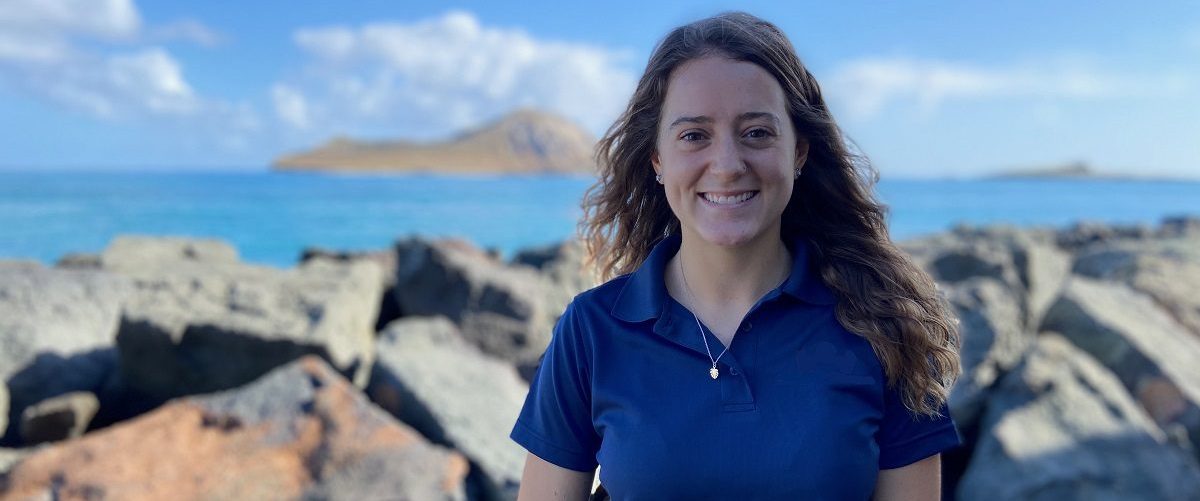 ME Department selects Fall 2020 recipient of Professor Bruce Liebert Award
The University of Hawai'i at Mānoa Department of Mechanical Engineering selected Maddyson Jeske as the Fall 2020 recipient of its recently established Prof. Bruce Liebert Award.
In recognition of Dr. Liebert's past contributions to materials education at the University of Hawaiʻi, this recognition is given to a student or students who demonstrate contributions of materials science and engineering to their projects and work as undergraduates at UH. Additionally, awardees must be graduating seniors who are admitted to graduate school at the UH College of Engineering (PhD, MS, or BS/MS) and have a GPA of 3.0 or greater. As part of this honor, Ms. Jeske will be receiving a $1,000 cash award. The award is funded by monies raised or donated by retired professor of Mechanical Engineering, Dr. Bruce Liebert.
Jeske is graduating with her B.S. degree this fall, and has worked with materials science issues in the context of ocean engineering, such as mitigation of biofouling and corrosion, and selection of materials with specified optical properties. She is a participant in the Mechanical Engineering Department's BS/MS (or Bachelors and Masters, BAM) program, which provides an accelerated pathway to an MS degree. Continuing from her BS degree, she will be pursuing her MS in Mechanical Engineering, focusing on marine robotics technologies in the group of Asst. Prof. Zhuoyuan Song.