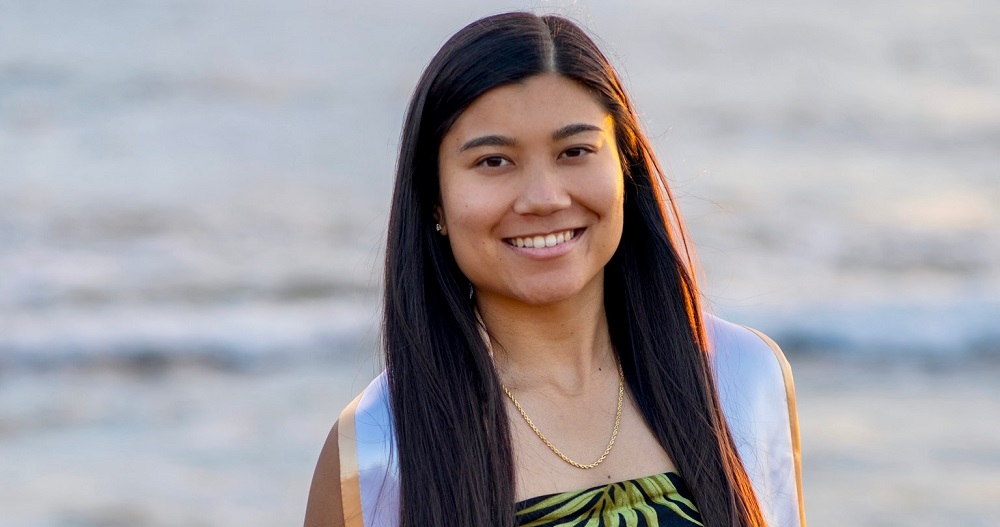 ME Spring 2021 Outstanding Graduating Senior (OGS) Tarah Aniya
My name is Tarah Aniya and I am honored to be accepting the Outstanding Graduating Senior award from the Department of Mechanical Engineering. I want to thank the University of Hawaii and the college of engineering for providing me with a great education. I feel really blessed to have experienced some incredible opportunities here in my home state, and for alI of the friends I have made in my time here. I hope our paths cross again in the future.
I also want to thank all of my professors and mentors who have guided me along the way.  And last but not least, I want to thank my amazing family for always supporting me. You guys have been my rock and my number one supporters from day 1, and I would not be the person I am today without you. I also want to give a quick shoutout to my senior design team. I'm really proud of what we've accomplished and how far we've come, and I'm really happy it was you guys I got to experience it with.
Now to the engineering class of spring 2021… I hope you guys are taking the time to really just enjoy this moment. We've dedicated the past few years of our lives towards this very moment, and now it's finally here. So pat yourself on the back and treat yourself to something nice because we've earned it. Congratulations, now let's go do something great.